CHARLOTTE DELBO'S AUSCHWITZ AND AFTER: EXPLAINING THE INEXPLICABLE
Palabras clave:
Holocaust, narratives, self, dialogicality
Resumen
How to convey in writing what goes beyond understanding? How to narrate experiences that surpass our abilities to make sense? In this paper I will explore these questions in the testimony of the French writer, resistance leader, and Auschwitz survivor Charlotte Delbo. Stemming from her determination to "carry the word", Delbo's writing manages to convey her inenarrable experiences into a recognisable account in which we cannot but directly engage in her story. As in most Holocaust testimonies, the brutality of Delbo's life in the camp represents a serious challenge to conventional narrative patterns, confronting them with experiences that lack any meaning, and which would never fit into the everyday narrative of our lives. In addition to this, this type of writing requires that the subject return to the camp, which explains Delbo's coexistence with herself back then and there. In my discussion I will examine how Delbo manages to vanquish this double difficulty in a writing that is traversed by the relation between her past and her present selves. Firstly, I will briefly consider how narratives relate to experiences, examining the difficulties of this relation that testimonies surviving the Nazi regime have brought to the front. Bearing on this, I will draw from Bakhtin's ideas to analyse Delbo's writing. Concretely I will focus on the dialogic dynamics of her split self and the way that the contrasts emerging from their interaction turn our certainties and our meanings inside out, insufflating the horror of her experiences into the normalcy of the words we read.
Descargas
Los datos de descargas todavía no están disponibles.
Citas
Bakhtin, M. M., Problems of Dostoevsky's poetics, Minneapolis, University of Minnesota Press, 1984.
Bakhtin, M. M., Speech Genres and Other Late Essays, Ed. by C. Emerson & M. Holquist, Austin, University of Texas Press, 1986.
Bruner, J. S., "Meaning and self in cultural perspective", en D. Barkhurst & C. Sypnowich (Eds.), The social self (pp. 18-29), London, Sage Publications, 1995.
Cabillas, M., Self-Written Speech: The Subject Tells Her Self. Ph.D dissertation, Department of Social Sciences, University Pablo de Olavide, Seville, 2009.
Crossley, M. L. "Narrative Psychology, Trauma and the Study of Self/Identity", Theory & Psychology, Vol. 10, 2000, pp. 527-546.
Hermans, H., "The Dialogical Self as a Society of Mind. Introduction", Theory & Psychology, Vol. 12 (2002), pp. 147-160.
Holquist, M., Dialogism. Bakhtin and his World, London, Routledge, 1990.
Hunt, C., "Therapeutic Effects of Writing Fictional Autobiography", Life Writing, Vol. 7 (2010), pp. 231-244.
Lamont, R.C., "The triple courage of Charlotte Delbo", The Massachusetts Review, Vol. 41, (Winter 2000/2001), pp. 483-498.
Levi, P., Vivir para contar. Escribir tras Auschwitz, Colección Literatura Prohibida, Diario Público, Madrid 2011.
Ong, W., "Writing is a technology thatrestructures thought", in G. Baumann (Ed.), The Written Word, Literacy in Transition, Oxford, Clarendon, 1986.
Smith, S. and Watson,J., Reading autobiography: A guide for interpreting life narratives, Minneapolis, University of Minnesota, 2001.
Wiesel, E., Holocaust Testimonies: European Survivors and American Liberatorsin New Jersey, edited by Joseph J. Preil, New Jersey, Rutgers University Press, 2001.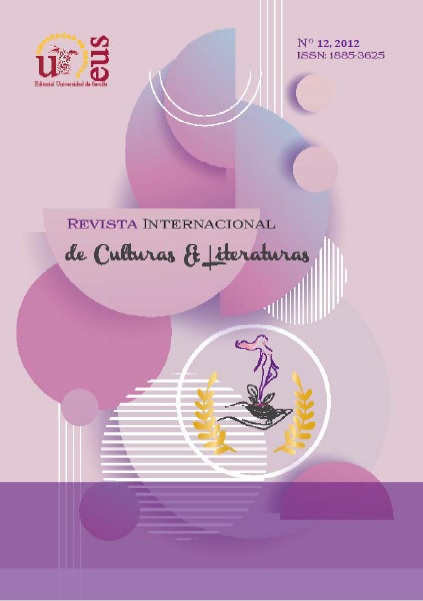 Descargas
Cómo citar
Cabillas Romero, M. (2012). CHARLOTTE DELBO'S AUSCHWITZ AND AFTER: EXPLAINING THE INEXPLICABLE. Revista Internacional De Culturas Y Literaturas (ISSN: 1885-3625), (12), 251–262. https://doi.org/10.12795/RICL.2012.i12.21