CLIMA Y CULTURA. ARQUITECTURA MODERNA EN ÁFRICA
Palabras clave:
Diseño con el clima, movimiento moderno, arquitectura tropical, África, Brasil
Resumen
El diseño sensible al clima es una realidad en expansión en las regiones subsaharianas de África desde los años 50. Tal es el caso de Angola y Mozambique, amplios territorios del África subsahariana que testimonian un importante impulso de desarrollo entre el final de la Segunda Guerra Mundial y la revolución democrática portuguesa del 24 de abril de 1974 que, al año siguiente, condujo a la independencia política de estos dos países africanos. La búsqueda formal, tecnológica e ideológica del Movimiento Moderno surgió como un estímulo cultural ligado a las especificidades geográficas y climáticas y, éstas, promovieron nuevas expresiones y escalas. La adaptación al clima local se basó en programas y soluciones arquitectónicas desarrolladas para explotar el uso de los espacios abiertos, utilizando galerías de circulación e introduciendo dispositivos para mantener la circulación permanente del aire y controlar la admisión de la luz solar directa.
Descargas
Los datos de descargas todavía no están disponibles.
Citas
AA.VV. Arquitectura Popular em Portugal. Lisbon: Sindicato Nacional dos Arquitectos, 1961.
BEINART, Julian. Amâncio Guedes, architect of Lourenço Marques. En: Architectural Review. United Kingdom: Emap Construct Ltd. April 1961, nº 770, pp. 240-25. ISSN: 0003-861X.
CALDAS, João. Design with Climate in Africa. The World of Galleries, Brise-Soleil and Beta Windows, In: DOCOMOMO Journal, Modern and Sustainable. Barcelona: Docomomo International, 2011, nº 44, pp. 16-23. ISSN: 1380-3204.
CAVALCANTI, Lauro. The role of Modernists in the Establishment of Brazilian Cultural Heritage. In: Future Anterior, University of Minnesota Press, 2009, nº 2, pp. 14-3. ISSN 1549-9715.
CAVALCANTI, Lauro. Le Corbusier, o Estado Novo e a Formação da Arquitectura Moderna Brasileira. In: Abílio GUERRA, Textos fundamentais sobre História da Arquitectura Moderna Brasileira, São Paulo: Romano Guerra, 2010.
COHEN, Jean Louis. Le Corbusier, La Planète Comme Chantier. Paris: Textuel, 2005.
COSTA, Lúcio; XAVIER, Alberto (Org.). Lúcio Costa: Sôbre Arquitectura, Porto Alegre: Centro Universitario Ritter Dos Reis: UniRitter, 2007.
DUARTE, Carlos. Miranda Guedes, Arquitecto de Lourenço Marques. Em: Arquitectura, Lisboa, 3ª série, n.º 79, 1963.
FERNANDES, Miguel Santiago. Pancho Guedes: Metamorfoses Espaciais. Casal de Cambra, Portugal: Caleidoscópio, 2007.
FONTANA ANTONELLI, Giovanni. Inventer une Nouvelle Illusion: Le Cas Renommé des Southern Ndebele, pp. 1-7 Available in: https://www.icomos.org/victoriafalls2003/papers/B2%20-%202%20-%20Fontana%20Antonelli.pdf
FRY, Maxwell; DREW, Jane. Tropical Architecture in the Dry and Humid Zones, London: William Clowes and Sons, Ltd., 1964.
Gallery. The art magazine from Gallery Delta [en línea]. Harare, Zimbabwe: Gallery Publications, March 1998, nº 15, pp. 20-23. Disponible en: http://gallerydelta.com/wp-content/uploads/2020/07/gallerymag15.pdf
GIEDION, Sigfried. Space Time and Architecture. The Growth of a new Tradition. Massachusetts: Harvard, 1941.
GUEDES, Amâncio. Y aura-t-il une architecture?. En: L'Architecture d'Aujourd'hui, Paris: Éditions de l'Architecture d'aujourd'hui, 1962, n.º 102, pp. 42-48. ISSN: 0003-8695.
GUEDES, Amâncio de Alpoim. Les Mapogga. En: Aujourd'hui: Art et Architecture. Boulogne, June 1962, nº 37, pp. 58-65. ISSN: 0100/0896.
GUEDES, Dorothy. Vinte e Quatro Poemas de Malangatana. In: Malangatana NGWENYA. Vinte e Quatro Poemas. Lisbon: ISPA, 1996.
GUEDES, Amâncio d'Alpoim. Lembrança do pintor Malangatana Valente Ngwenya quando ainda jovem. En: Júlio NAVARRO, Malangatana Valente Ngwenya, Lisbon: Caminho, 1998.
GUEDES, Pancho. Manifestos, Ensaios, Falas, Publicações. Lisbon: Ordem dos Arquitectos, 2007.
HUET, Bernard. Introdução a: Amâncio Guedes, "Y aura-t-il une architecture?". En: L'Architecture d'Aujourd'Hui. Paris: Éditions de l'Architecture d'aujourd'hui, 1962, n.º 102, p.42. ISSN: 0003-8695.
KULTERMANN, Udo; FRAMPTON, Kenneth. World Architecture 1900-2000: A Critical Mosaic Vol6: Central and Southern Africa. New York: Springer-Verlag Wien, 2000.
LE CORBUSIER. Vers une Architecture, Paris : Éditions Vincent Freal, 1958 [1923].
LE CORBUSIER. Le Corbusier: Oeuvre Complete [1929-1970], Zurich : Les Éditions d'Architecture, 1995.
LE CORBUSIER. Lettre à Gustavo Capanema de 5.5.1936. [Archive Capanema]. En: Mauricio LISSOVSKY, Paulo Sérgio MORAES DE SÁ. Colunas da educação: a construção do Ministério da Educação e Saúde (1935-1945). Rio de Janeiro: MC-IPHAN, Edições do Patrimônio,1996.
MAGALHÃES, Ana. Moderno Tropical. Arquitectura em Angola e Moçambique, 1948-1975, Lisboa: Tinta da China, 2009.
MARTINS, João Paulo. A Difícil Internacionalização. En: Ana TOSTÕES, (Ed.). Arquitectura Moderna Portuguesa. Lisbon: IPPAR, 2004.
POMAR, Alexandre (Ed.). The Africas of Pancho Guedes, the Dori and Amâncio Guedes collection. Lisboa: CML-Sextante, 2010.
RICHARDS, James Maude, 1961. Emergence of a new and original figure: remarkable work by Amâncio Guedes. The Times, 17th May.
ROGERS, Ernesto Nathan. Continuità o Crisi. En: Casabella, Milano: Casabella-continuitá, April-May 1957, nº 215 ISSN: 0008-7181.
RUDOFSKY, Bernard. Architecture Without Architects: A Short Introduction to Non-Pedigreed Architecture. London: Academy, 1964.
SAVANA. Pancho Guedes Visto por Malangatana. In: Monçambique para todos [en línea] [consulta: 5 May 2022]. Disponible en: https://macua.blogs.com/moambique_para_todos/2010/03/pancho-guedes-visto-por-malangatana.html
TOSTÕES, Ana Os Verdes Anos na Arquitectura Portuguesa dos Anos 50. Porto: FAUP, 1997.
TOSTÕES, Ana. Arquitectura Moderna Portuguesa 1920-1970. Lisboa: IPPAR, 2004.
TOSTÕES, Ana. Idade Maior. Porto: FAUP, 2015.
TOSTÕES, Ana. How Brazil's Modern Architecture Revolution impacted Europe and Africa. En: Histories of Postwar Architecture, Bologne: Departament of Architecture, University of Bologne, 2019, vol. 2, nº4, pp. 6-25. ISSN: 2611-0075. DOI:https://doi.org/10.6092/issn.2611-0075/10594.
TZARA, Tristan. Introduction to Guedes' lecture", A. D'Alpoim Guedes, "Things Are Not What They Seemed To Be", RODHES NATIONAL GALLERY Proceedings of the First International Congress in African Culture held at the National Gallery, Salisbury, Rhodesia, 1-11 August 1962.
TZONIS, Alexander; LEFAIVRE, Liane; STAGNO, Bruno Tropical Architecture: Critical Regionalism in the Age of Globalization, Chichester, John Wiley & Sons, 2001.
VIEIRA DA COSTA, Vasco. Cidade Satélite n.º 3. Concurso para a Obtenção do Diploma de Arquitecto, Oporto, ESBAP, 1984 [1948].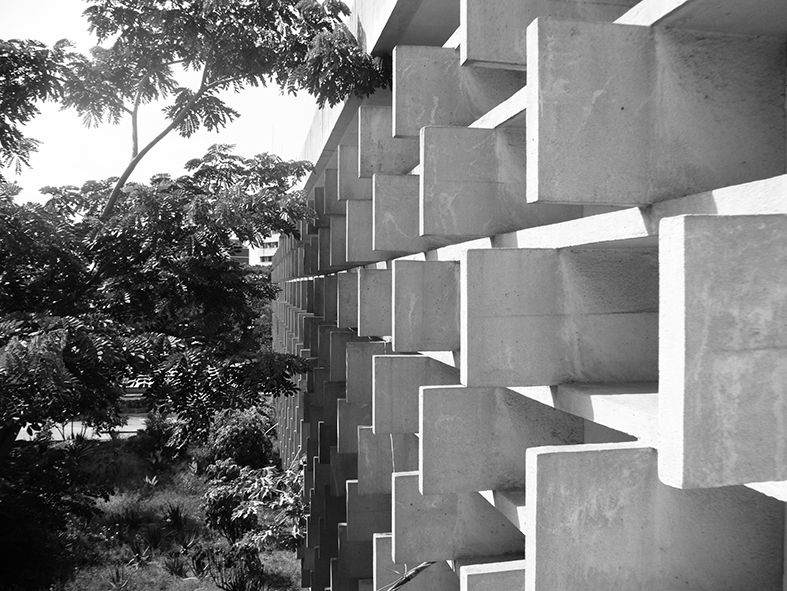 Descargas
Cómo citar
Tostões, A. (2022). CLIMA Y CULTURA. ARQUITECTURA MODERNA EN ÁFRICA. Proyecto, Progreso, Arquitectura, (26), 16–31. https://doi.org/10.12795/ppa.2022.i26.01
Licencia
Las ediciones impresa y electrónica de esta Revista son editadas por el  Secretariado de Publicaciones de la Universidad de Sevilla, siendo necesario citar la procedencia en cualquier reproducción parcial o total.

Salvo indicación contraria, todos los contenidos de la edición electrónica se distribuyen bajo una licencia de uso y distribución "Creative Commons Atribución-NoComercial-SinDerivar 4.0 Internacional"
. Puede consultar desde aquí la versión informativa y el texto legal de la licencia. Esta circunstancia ha de hacerse constar expresamente de esta forma cuando sea necesario.
Los autores/as que publiquen en esta revista aceptan las siguientes condiciones: 
Los autores/as conservan los derechos de autor y ceden a la revista el derecho de la primera publicación, con el trabajo registrado con la licencia de atribución de Creative Commons, que permite a terceros utilizar lo publicado siempre que mencionen la autoría del trabajo y a la primera publicación en esta revista.
Los autores/as pueden realizar otros acuerdos contractuales independientes y adicionales para la distribución no exclusiva de la versión del artículo publicado en esta revista (p. ej., incluirlo en un repositorio institucional o publicarlo en un libro) siempre que indiquen claramente que el trabajo se publicó por primera vez en esta revista.
Se permite y recomienda a los autores/as a publicar su trabajo en Internet (por ejemplo en páginas institucionales o personales) antes y durante el proceso de revisión y publicación, ya que puede conducir a intercambios productivos y a una mayor y más rápida difusión del trabajo publicado (vea The Effect of Open Access).