Geolocalizing with LKT: Digital Teaching Competence and Space Competence with TPACK
Palabras clave:
Geolocation, Digital Teacher Competence, Training, TAC, Teachers in training
Resumen
Research on training in knowledge related to geolocation with technologies shows the training potentials and limitations that these resources offer for teachers in training. This study examines the perceptions of the instructional effectiveness of mobile devices and geolocation software, by analyzing the performance in the TPACK skills dimensions of future teachers (n = 383). A mixed methodology has been implemented, with a descriptive cross-sectional approach as well as inferential analysis based on questionnaires (α ≥ .903) and the tasks carried out by the sample. The results show a poor didactic use of technologies while confirming the acquisition of knowledge about geolocation. This corroborates the benefits of applying an improvement in the digital competence of teachers in training
Descargas
Los datos de descargas todavía no están disponibles.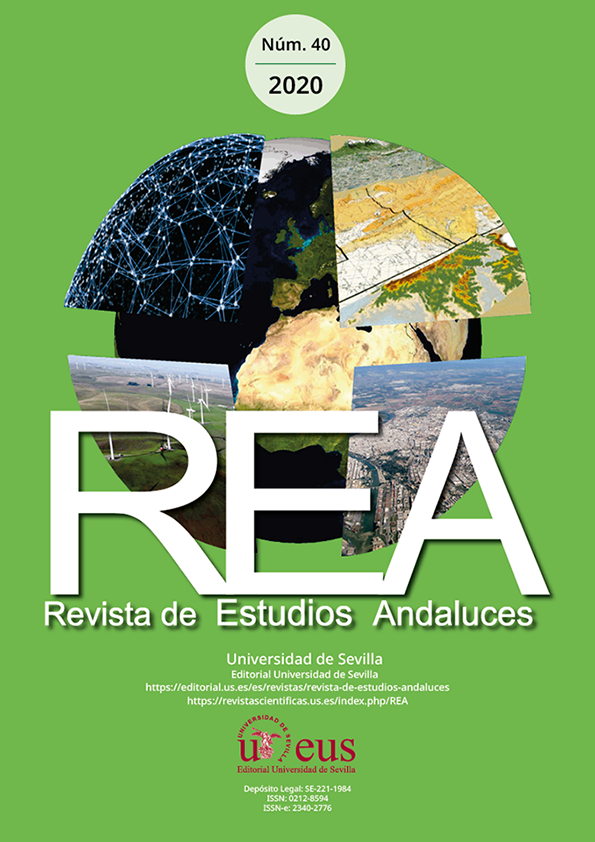 Descargas
Cómo citar
Gómez-Trigueros, I. M. (2020). Geolocalizing with LKT: Digital Teaching Competence and Space Competence with TPACK. Revista De Estudios Andaluces, (40), 189–191. Recuperado a partir de https://revistascientificas.us.es/index.php/REA/article/view/12214
Sección
Summary of the Articles
Licencia
La edición electrónica de la Revista de Estudios Andaluces se ofrece en acceso abierto desde el número 28 publicado en 2011 hasta la actualidad. Las ediciones impresa y electrónica de esta Revista son editadas por la Editorial de la Universidad de Sevilla, siendo necesario citar la procedencia en cualquier reproducción parcial o total.
La Revista de Estudios Andaluces no cobra tasas por el envío de trabajos, ni tampoco cuotas por la publicación de sus artículos. La Revista es gratuita desde el momento de la publicación de cada número y sus contenidos se distribuyen con la licencia "CreativeCommons Atribución-NoComercial-SinDerivar 4.0 Internacional" , que permite al usuario de la Revista de Estudios Andaluces criterios que cumplen con la definición de open access de la Declaración de Budapest en favor del acceso abierto. Puede consultar desde aquí la versión informativa y el texto legal de la licencia. Esta circunstancia ha de hacerse constar expresamente de esta forma cuando sea necesario.
Recibido 2020-07-12
Aceptado 2020-07-23
Publicado 2020-07-24